Welcome to "Dog Town, USA!"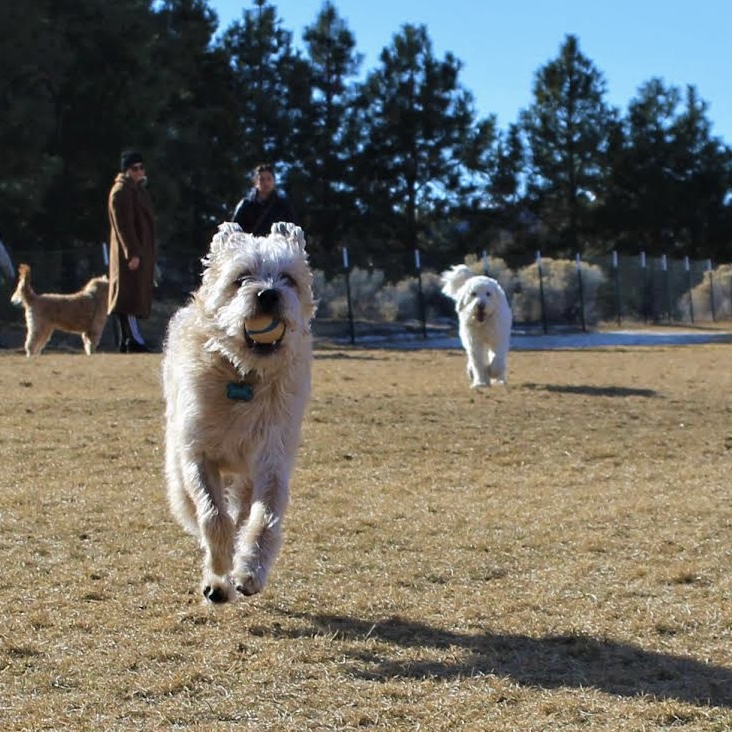 Bend, Oregon is well known for its friendliness towards dogs - in fact, it's most likely our dogs that make Bend folks so friendly! Bluebird Day is pleased to provide dog friendly vacation rental homes that allow you to share your vacation with your closest furry friends.
Dog Fancy magazine named Bend "Dog Town USA" the nation's dog-friendliest city thanks to the abundance of dog-friendly recreational activities. There are over 40 restaurants offering outdoor patios happy to accommodate you and your dog, plenty of dog friendly businesses and events, and over 13 off-leash areas in city parks and National Forests.
Dog Trails
Shevlin Park Loop
and the Deschutes River Trail near Farewell Bend Park wind around the river and offer an opportunity for your pup to cool off with a splash in the water!
Big Sky (21690 Neff Rd) 12 acres, fenced and unfenced areas.
Discovery Park (1315 NW Discovery Park Drive) 1.6 acres, fenced.
Riverbend Park (799 SW Columbia St) 1.1 acres, fenced with river access and small dog area.
Ponderosa Park (225 SE 15th St) 2.9 acres, fenced with Small dog area.
Bob Wenger Memorial Off-Leash Area at Pine Nursery Park (NE Purcell Rd) 18.8 acres, fenced with seasonal splash pad and small dog park.
Hollinshead Park (1235 NE Jones Rd) 3.7 acres, unfenced.
Overturf Butte Reservoir (Skyliner Summit Loop) 4.6 acres, fenced.
Awbrey Reservoir (NW 10th and Trenton) 5 acres, unfenced.Note: acreage is approximate.
Small Dog Areas: There are fenced small dog areas at the Riverbend, Pine Nursery and Ponderosa Park off-leash areas. The criteria for small dogs is less than 15 inches at the shoulder and under 25 pounds.
For a full listing of off-leash areas and opportunities in the region, go to
www.dogpac.org.
Check out
Bend Urban Trails
Map and
Deschutes River Trail Map
Next stop on your doggie vacation...
Sharing a Beer with your furry friend!
Bend was named Dog Town USA, but it's also known as Beer Town USA. That means it's only appropriate dogs are welcome at many of Bend's breweries on their patios and outside dining areas including
10 Barrel
,
Cascade Lakes Brewing Co
.,
GoodLife Brewing
,
Crux Fermentation Project
,
Worthy Brewing
,
and
McMenamins
Old St. Francis.